It is interesting to see how most modern designers are now crafting interiors that are specifically suited to certain needs and are aimed at a very particular niche of audience. The idea here is to appeal to a specific section of consumers who have needs that demand unique solutions. Now, if you are one of those like 'Charlie Harper' and generally needs to find a place to put down your bottle along with a couple of glasses wherever you sit, then you could use a chair that has space specifically for it. Well, here is exclusive design from Studio Binome that gets the job done with this unusual chairs.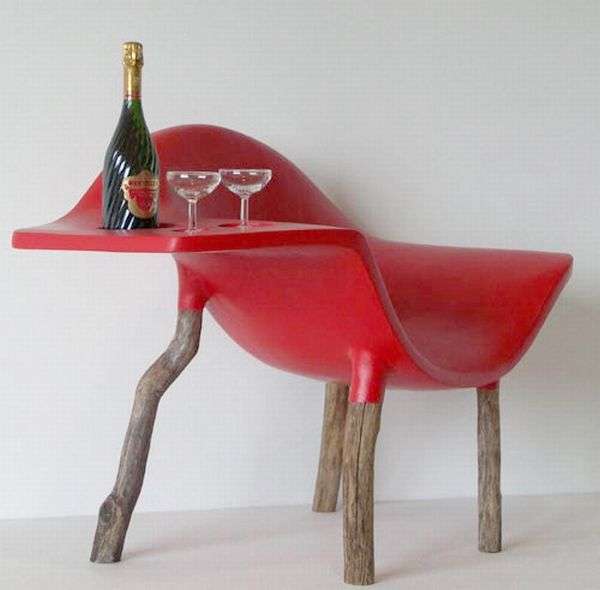 Dubbed as 'red drink', 'black drink' and green drink', these unique chairs offer you a chance to put your bottle of wine, champagne or anything else that you like to gulp down to soothe your mind, in a specifically designed slot for it along with a space for a couple of glasses. The tray for this comes attached with the chairs and what is more unique about its design is the special legs that each of these chairs come with.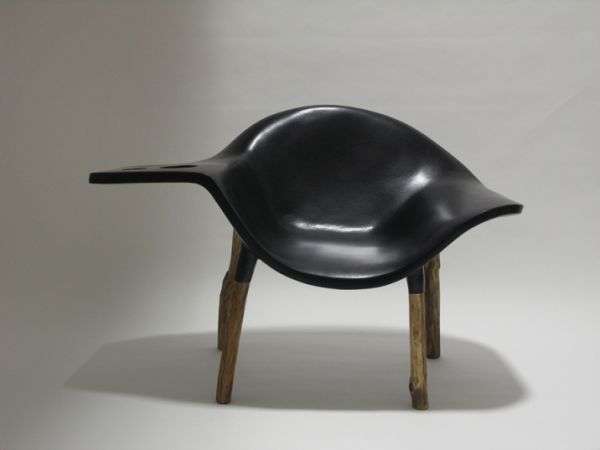 Four wooden branches from Robinia tree function as the legs of the chair and they offer a complete contrast to the plastic top half of it. It seems like an unusual amalgamation of both the natural and artificial worlds and what this does is it gives each chair a distinctive look and makes every chair one-of-a-kind. But these chairs do not come cheap though as one of these will apparently set you back by good €1750.