Pendant lights have a very unique charm that makes them appealing and no matter which new variation they come out in, they look attractive almost always. Their elegance is drawn from the fact that they just float down from the ceiling and with the right metal wire and wall color combination, you can almost pull off the illusion of lighting fixtures floating mid air. The Cone Lamp does nothing of that sort, yet it brings a simple and uncomplicated charm to your interiors.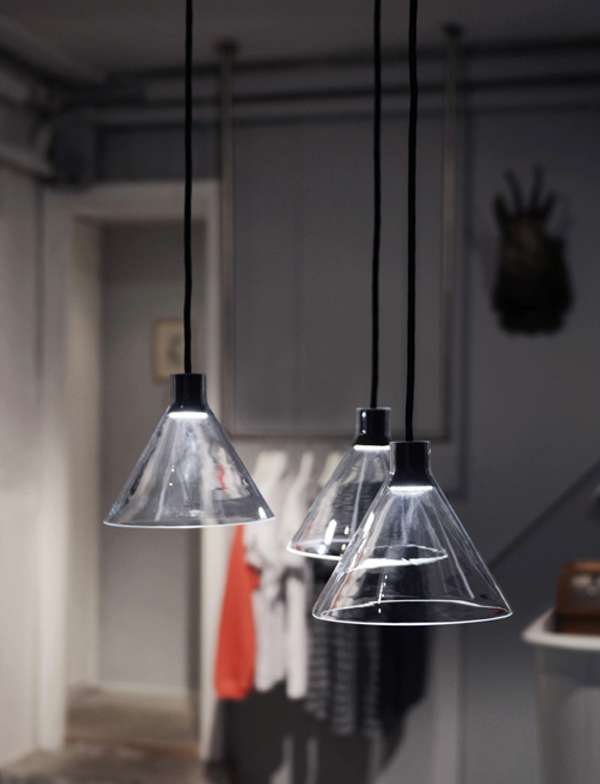 The Cone Lamp is very simple in design and seems like something that can be crafted by almost anyone. Yet, it is the simplest designs that are the hardest to pull off and in case of these transparent pendant lights; they get the job done in some style. With minimalistic design being the favored trend in most modern homes, clean and clear surfaces with well-defined form is how most furnishings are shaping up and the Cone Lamp follows this trend.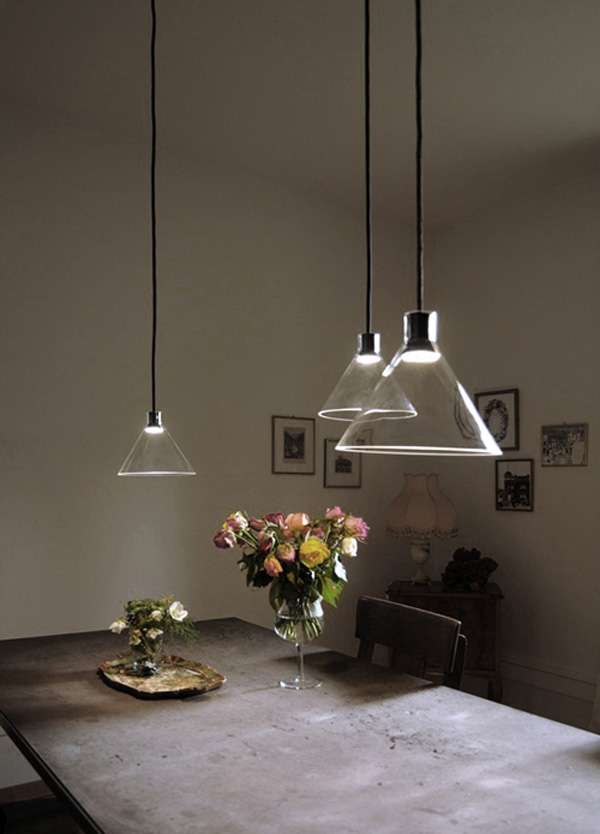 Designed by Bureau Puree, the m=lamp not only adds beauty and ambient lighting to your home once the sun sets, but even during the daytime it reflects the natural light and plays with various shades and angles to create various color temperatures and effects. This makes these ergonomic furnishings a cool choice for those who are looking to accentuate their home with the addition of new pendant lights. Sometimes less is indeed more!