For every kid it's important to have a little confined space of his or her own, a little fortress to hide from the hardships of everyday life. It has to be fun, it has to be "cool", it has to be the wonderful little place where kids' dream reside. Below you can find some kids bedroom decorating ideas – maybe these can be an inspiration for decorating your own. Good luck!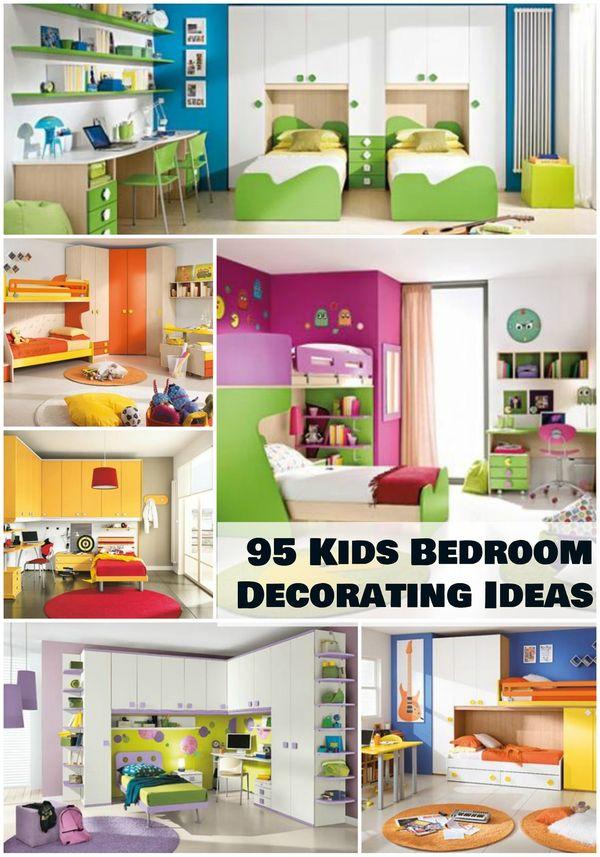 For boys, it's always a good idea to consider blue, as far as the colour of the room is concerned, along with spaceships, pirates, superheroes and fast racing cars are always a good choice of decoration. Nevertheless, it doesn't hurt to ask the future inhabitant of the room what he prefers – my kid had a dilemma when choosing between Disney's Cars and Dreamworks' Madagascar to occupy his walls.
When it comes to girls, pastels are a good choice. Most girls choose princesses, fairies and other such themes for their walls. Pink and white are the usual choices for girls' room, but – as above – the opinion of the future inhabitant should be the decisive one.
Beds are an important piece of furniture for kids' room. Beds should reflect the overall theme of the room – not just when it comes to colors, but also when it comes to the sheets and the bedding.
For girls, canopy can be a good choice, making the impression of a royal bed, especially fit for a little princess. For boys, the bedding and the sheets can be a match to the cars or superheroes or spaceships on the walls.
Also, do not forget to accessorize. Wall decorations, curtains, lighting fixtures and, of course, the furniture should match – or contrast – the colors and the theme of the room where a kid can spend a happy and exciting childhood in.