Modern design most often seems to play around with form. Everyone wants sleeker and more ergonomic interiors that will fit in perfectly with the minimalist theme that seems to be the trendiest one off late. Of course, retro seems to be making a bit of a comeback in recent times, but that mostly is relegated to modern kitchens and other parts of the home, while the living room still sports the neutral shades. But Colico Design decided to not experiment with form in case of the acrylic Oste Table and went another way by experimenting with the material.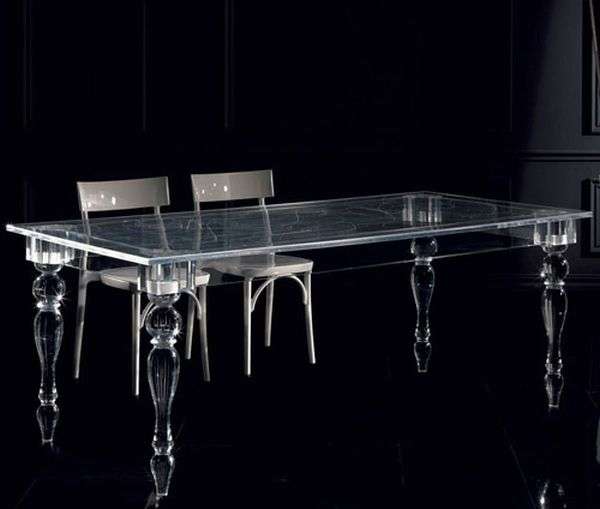 Acrylic table – transparent brilliance
The acrylic table seems to sport a traditional design and pattern with a modern twist in the material that it has been used to craft it. Instead of going with the all-wooden look or even the glass top with wooden legs style, Colico Design decided to go the way of acrylic. The resultant form is sleek, sturdy and has a certain sense of 'transparent brilliance' to it. And as a part of your décor it comes with various advantages that are not offered by the tables that are crafted from the traditionally popular materials.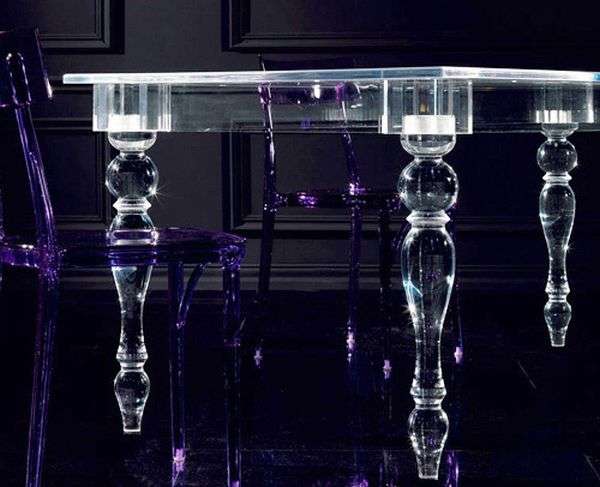 The Oste Table is light and while it offers ample seating space, its transparent look gives a visual feel that makes the surrounding area seem spacious. If you are crowded for room, then a table such as this can at least give the impression that there is plenty of room available and in that sense adds a very unique feel of 'spaciousness' to your interiors. Of course, a bright and brilliant chandelier hanging on top of the table can offer amazing and varied lighting effects thanks to the way light plays off of this table's surface. Beautiful and ergonomic, this adds a new dimension to your dining space.