We all have our own preference for watches and each of us like a particular style and design. While some of us like the more traditional ones, others like to g a bit out of box. I for one have always loved the watches that do not really have any numbers or points on them. Some will say that it makes it a tad bit difficult to tell time, but it really is no big deal. Our brain is pretty much used to telling time looking at the position of the hands and even if you find it difficult for the first couple of days, you will easily get used to it pretty quickly. And there is something nice about not just watches, but also clocks, that come with a similar look.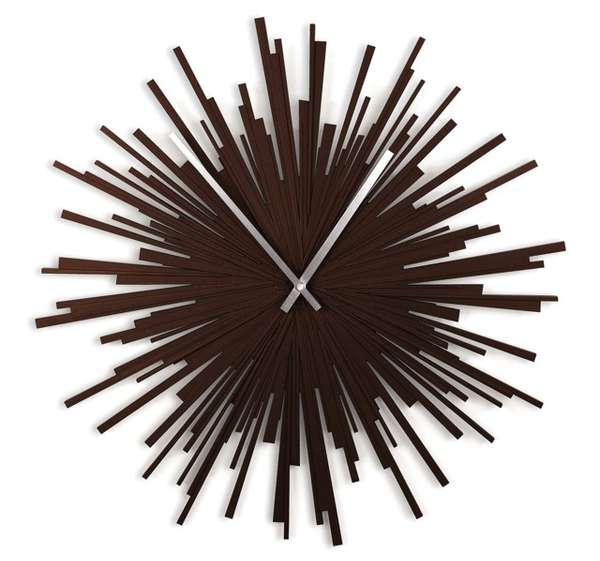 The Roscoe Clock Bronze brings that exact same feel now into your home with its beautiful design and unique look that should really add a whole new flavor to your interiors. Considering how most of us are always late no matter where we need to go (at least some of us are perennially behind schedule) and the clock is something we have an eye on most of the time, it makes sense that you get one that appeals to your sense of style. The clock has bright pieces of wood that are arranged in a striking fashion and mimic the look of light emanating from an incandescent source.
 Two bright silver dials indicate the time and has a diameter of 24-inches. It is available for $130 and if this is your style, then do go for it.