Living in a modern and appealing interior can makes your life more beautiful. You have created your modern and appealing living room, kitchen and bedroom – but you spend quite a lot of time in the bathroom, too. So, it also needs some remodeling.
The bathroom designs integrate seamlessly with the rest of the interiors, or it can have a style of its own – straights or curves, contrasts or pastels that blend with one another.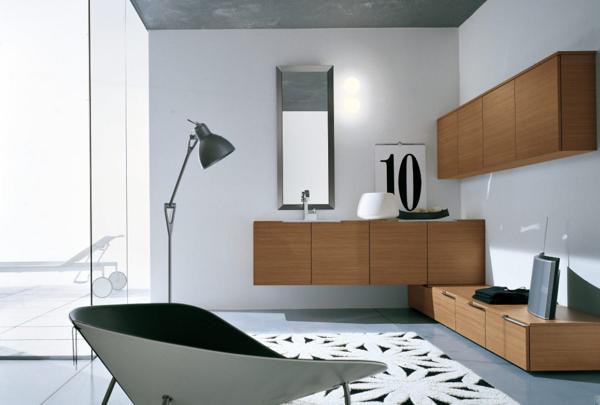 The sanitary installations and the furniture creates a warm, modern atmosphere for a quick shower or a long, relaxing bath.
Italian company Cerasa presents a bunch of cool and modern bathroom ideas that can adds vitality and a really modern look to your bathroom.
Cerasa is present on the interior design market since the year 1983, setting trends concerning design, technology and quality. They have contributed to transforming the concept of the bathroom from a little closed space used specifically for certain needs into a spot of wellness and beauty.
Its customizable collections express innovation and excitement, transforming the bathroom into an integrated part of the home, expressing its unique style – and yours, of course.
These bathroom interiors express a feeling of modernness. They have an unique atmosphere, the colors used are clear and fresh, and the straights and curves are sharp, transforming your bathroom experience into an unique trip into the contemporary style.
The fixtures and fittings also contribute to the modern look of these designs, so do the lights, that often focus away from the bath and shower areas.
The bold use of saturated colors, blacks, combined with the more classical, spa-like bright ivory or silver, complete the overall modern feeling induced by these bathroom designs.