Seems like designers these days are doing their absolute best in trying to separate their creations from the mundane with elements of architecture that are visually distinctive and offer amazing functionality as well. Revamped by Handel Architects, the building of the Dream Downtown Hotel was previously a simple structure that looked no different from the many others that surrounded it in the Chelsea neighborhood of New York City. But the modern hotel sporting 316 guestrooms, two restaurants, rooftop and VIP lounges along with a whole lot more was completely revamped and got a wonderful new 'skin', which helped it in more ways than just one.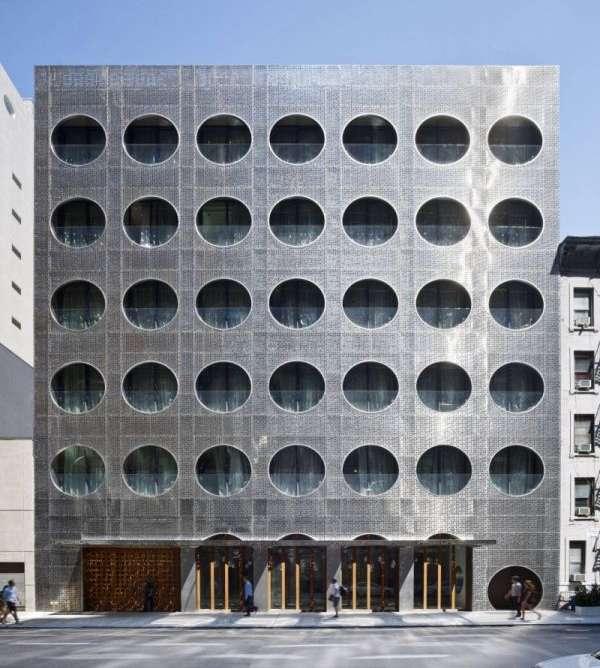 Two perforated stainless steel layers were used to create the dazzling new look that not just looks trendy, but also seems to have a touch of the 'retro' attached as well. The holes on the top sheet of the steel were inspired by the 'punched-windows' design of 17th century and it really gives a distinctive look to the edifice. Apart from the aesthetic advantage that comes along, it also offers the building some excellent natural lighting; something that was missing before.
The new outer skin might be the most visible change of the Dream Hotel, but it also has added some other luxurious features like the outdoor pool and pool bar, a gym, event space, and some shopping units on the lower floor of the 12-story building. The rooms with their wonderful windows, the ambient restaurant with its magical lighting installations and the lavish pool, all add up to make the revamped Dream Downtown Hotel a real dream to stay at.